Where to Buy Pearls, Vancouver
August 05, 2021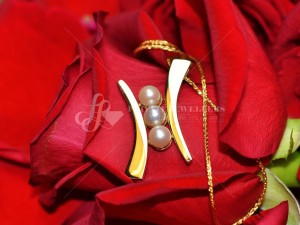 If your birthday is in June, you probably know your birthstone is the exquisite, translucent pearl. But, did you know that pearls were known in ancient times and became the subject of myth in ancient Greece where it was believed they were created by teardrops falling from the moon into the sea? Is that not a beautiful image?
They were also highly praised in ancient China where it was believed they possessed the secret of eternal youth. This belief continues to the present day because Chinese cosmetic companies are known to add ground up pearls to their products in the promotion of youthful looking skin. Even if this belief is simply a myth it is not a myth that pearls need to be worn, and not put away in a box, because they need the feel of skin to retain their colour, beauty, and vitality.
Another myth about pearls is that they are limited to older women, such as your grandmother or Queen Elizabeth, but that is far from the truth today because pearls have regained the status they enjoyed in ancient times and are frequently seen on much younger women.
Today, too, pearls are combined with other gemstones, stacked for the layered look, and paired with silver and/or leather in bracelets and necklaces. They can also be worn at any time of day and always make a statement.  I believe pearls will always be thought of or considered old-fashioned but if you think of or compare them to estate jewelry they cannot and should not be underestimated for their timeless, classic beauty. So, if you want to be part of the new pearl elites please visit LL Private Jewellers and see for yourself how beautiful they are and wear them with confidence and pride.
Still another appealing aspect of these underwater gems, specifically the freshwater pearls, is their affordability compared to other gems of similar quality.  And, if you're looking for something unique you might consider the new pink, peach, and lavender pearls.
Regrettably, however, North American men have shied away from pearls whereas in Spain and Italy pearl jewellery for men is very much in fashion. The exception to North American men is film icon Johnny Depp who was seen wearing a long leather necklace adorned with small pearls.
So, to all you young, hip trendsetters out there of both genders, I suggest you waste no time in going to LL Private Jewellers and checking out their pearls of all colours and be the first in your group, community, or city to wear a pearl.
Please, contact us at 604-684-6343 or on our website at LL Private Jewellers in Vancouver.