How much should you spend on engagement ring?
May 27, 2022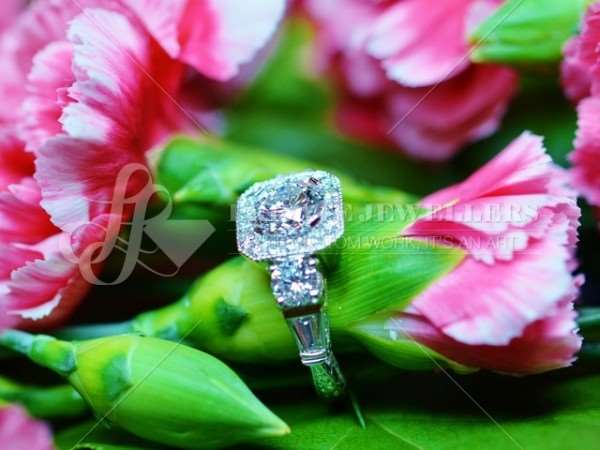 A diamond engagement ring is a precious gift for any woman – but it can also be a huge expense. You need to think carefully about how much you are willing to spend. In this article, we look at what makes a good engagement ring, which gemstone to use, and whether or not it is worth paying extra for the 'bling' of an engagement ring.
We explore the many facets of engagement rings, from cost to gemstones and metals. Read up on your options and get the best deal possible!
What makes a good engagement ring?
The first thing you need to know about choosing the right ring is that it should fit the woman wearing it. She needs to feel comfortable in her engagement ring, but she also has to look good in it. Your engagement ring should make her feel confident, attractive, and comfortable. It should be something that she will wear long after you're married, making her happy.
How much should you spend on engagement ring?
Diamonds are a girl's best friend. The average price of a lab diamond engagement ring is around $3,000. But it doesn't have to be that expensive. There are many different types of engagement rings, from classic to modern. These are made of white gold, yellow gold, rose gold, and some of the platinum. You can choose a ring with diamonds or without them. Some people like to have a ring with a single stone, while others prefer multiple stones. It all depends on your budget, lifestyle, and taste.
What should you look for when buying a ring?
When shopping for an engagement ring, there are some things you should look for. They include:
Setting - this is the part where the diamond sits. It can be a prong setting, which is a traditional way of setting the diamond. Or it may be a modern setting that looks like a piece of art.
Stone is the essential part of the ring, and it's what will catch your lover's eye. You can choose from white diamonds, fancy colored diamonds, and even a colored stone.
Design - the design of the ring is essential. You can choose a ring with a simple or a complicated design. Simple rings are easy to make, and they're also affordable. If you want something more elaborate, it'll cost more money.
The cut is the shape of the stone, and it is the way the diamond is cut to fit on the finger. It is also the essential quality, as the cut determines the brilliance. A diamond can be cut in different ways, but the most popular are the round brilliant, oval brilliant, pear-shaped, marquise, and heart shapes.
Clarity is the colorless part of the diamond. Diamonds come in different colors: white, pink, yellow, brown, blue, and black. The color is determined by the presence of impurities in the diamond. The more impurities the diamond has, the darker it is. The color of a diamond is not as important as the clarity.
Brilliance is the light that comes off a diamond. The more light a diamond has, the brighter it will appear.
Carat is the weight of the diamond. A bigger diamond means a more expensive diamond.
We are a leading retailer of lab diamond engagement ring jewelry in Canada, providing excellent quality at the best price possible. We have extensive experience selling engagement rings and know that choosing the perfect ring is a very personal decision.
Whether you are looking for your first engagement ring or planning a wedding anniversary, we offer advice on all aspects of the process. Check out our latest collection of lab diamond rings here or contact LL Private Jewellers for custom design!