Best Jewelry Store Vancouver, BC
September 01, 2023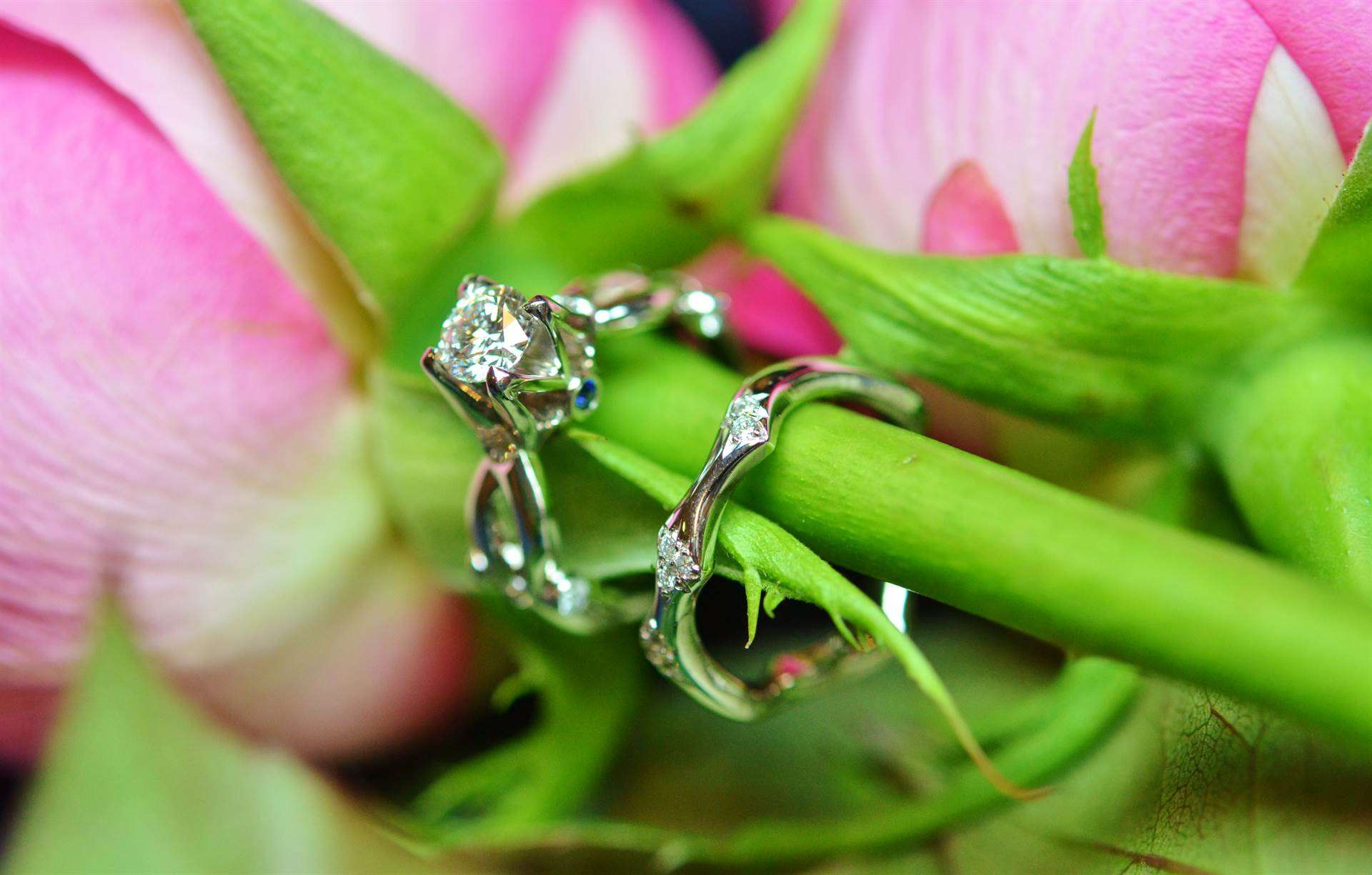 Whether you are looking for engagement rings, wedding bands, or simply a piece to wear on a day-to-day basis, you want to find something that fits your personality and is sure to make a statement. However, choosing the right piece of jewelry can be a difficult task. There are so many factors to consider: the style, the material, the price, and so much more.
We are here to help you find the best diamond jewelry store in Vancouver. We have been offering our services for over a decade and have helped numerous couples with their wedding and engagement rings. Our team of experienced and qualified professionals will help you choose the perfect diamond ring that will make your partner fall in love with you.
LL Private Jewellers is a custom jewelry design studio located in Downtown Vancouver, where we sell fine quality loose conflict-free diamonds, coloured gemstones, and pearls of all shapes and sizes at very competitive prices. We are passionate about the craft and pride ourselves on our high-quality products. 
Our goal is to provide you with a relaxing shopping experience with a great selection of jewelry. So if you are looking for a high-quality, one-stop shop for all your jewelry needs, visit us today!
What Makes LL Private Jewellers Different?
At LL Private Jewellers, we offer our customers an opportunity to participate in the creative process. You will have the chance to choose the metal and gemstone to be used in your custom Jewelry. We have a wide range of stones that you can choose from, including diamond, sapphire, emerald, ruby, topaz, amethyst, aquamarine, opal, moonstone, and more.
We understand the importance of custom Jewelry, and that is why we have dedicated our time to helping you find the perfect piece of Jewelry. We believe that our clients deserve nothing but the best, so we only carry the most luxurious and high-quality Jewelry made to order.
Our designs are inspired by the trends of the season and are updated to reflect the latest trends. You will find many Jewelry pieces, including lab diamond engagement rings, diamond earrings, sapphire engagement rings, diamond wedding bands, moissanite engagement rings, stackable, five stone, eight stone, and 3/4 eternity rings.
Our Client's Benefits?
You are involved in every step of the custom design process when working with LL Private Jewellers.
You can meet directly with our Jewelry designer, diamond setter and goldsmith.
Keeping you involved and informed during every step of the design.
Your custom Jewelry comes with free cleaning and free inspection once per year.
We provide you with fair prices and timely and professional service.
Check out more benefits here!
What Our Clients Say?
"Monika has a high attention to detail, this is a woman owned company that takes a lot of pride in ensuring clients are happy, she has asked for my opinions more than once for the appointments we've been to, she is very honest and very quick and organized to get the job done! I am so happy with how accommodating she is when it comes to budget. Thank you so much for reviving my great grandmas ring from the Phillipines. I will wear it well☺️🌹and will definitely come back for jewelery specific needs!" ~Gabriella Custodio
"Monika and the team at LL Private Jewellers provided excellent service for resizing my engagement ring. Monika always confirms prior to the appointment and she made sure that all my considerations were taken care of before proceeding. Overall, I had a great experience and will recommend to other customers!" ~Nash Albacea
"I came here to work with Monika to design a custom engagement ring in secret for my girlfriend and I could not recommend coming here enough. Monika is so dedicated and patient, always replying to messages quickly and offering professional suggestions along the way. The quality of craftsmanship is fantastic and I was very happy with how quickly the ring was produced.
The price was very reasonable and having a custom engagement ring is so much more meaningful and personal, especially when you know so much care has gone in to every step of the process.
The piece we designed is absolutely perfect, I couldn't be happier with it and my now fiance is absolutely in love with the ring too. I'll be back to design the wedding band with my partner and can't wait to work with Monika again to product another beautiful unique ring.
Thanks again for everything!" ~Josh Bellamy-Lee
How Can I Make a Custom Jewelry Order?
You can make your own custom jewelry order by visiting our store. Our team of experts is here to help you make your custom jewelry order. We have a wide range of designs that you can choose from.

The team here at LL Private Jewellers is ready to assist you in choosing the perfect piece of Jewelry. Our team of experienced professionals will guide you through the entire process. Our Jewelry is made from the finest materials and is of the highest quality. We offer our customers the opportunity to choose the metal and gemstone they want to use in their custom jewelry order.
In conclusion, we are a full service best jewelry store in Vancouver, BC - Our team of professional designers and goldsmiths will design the most unique and personalized ring for you. We will custom make any type of diamond or gemstone ring and other jewelry.
If you have any questions please contact us today.